Isla del Sol Rentals in Galveston, Texas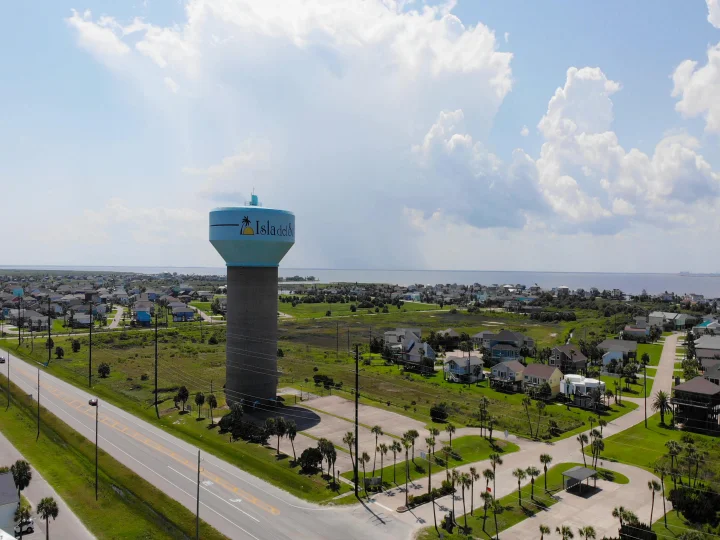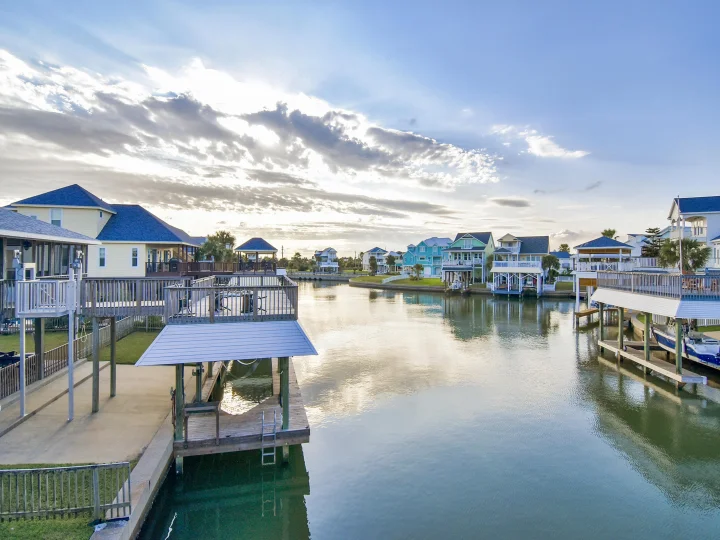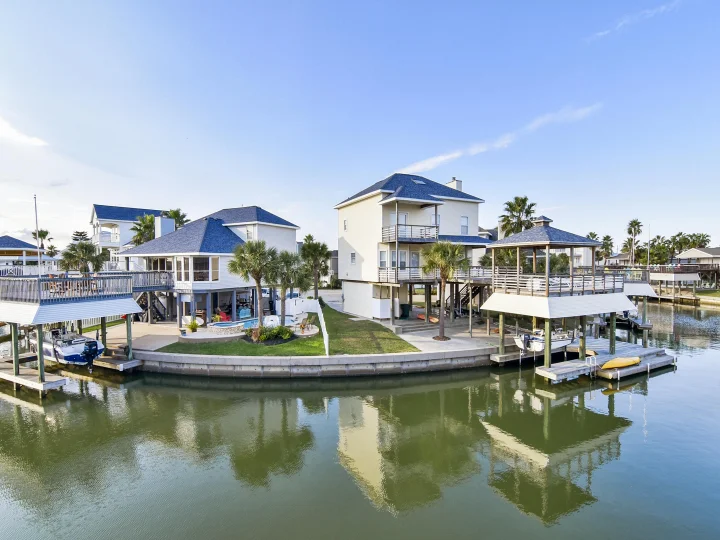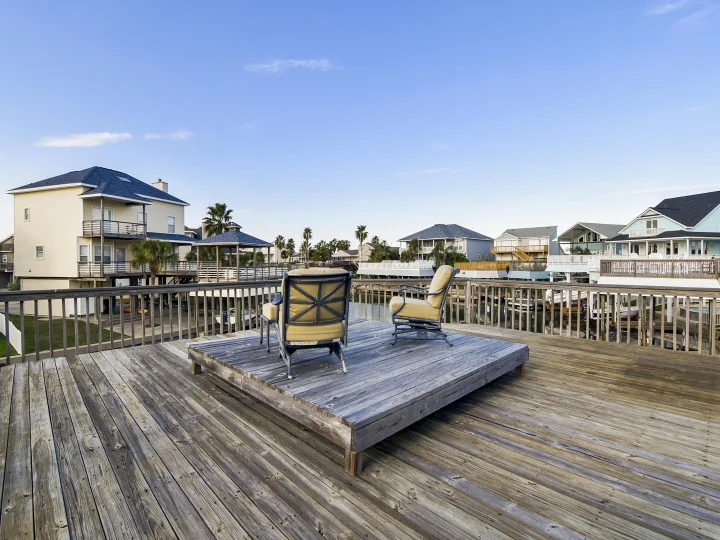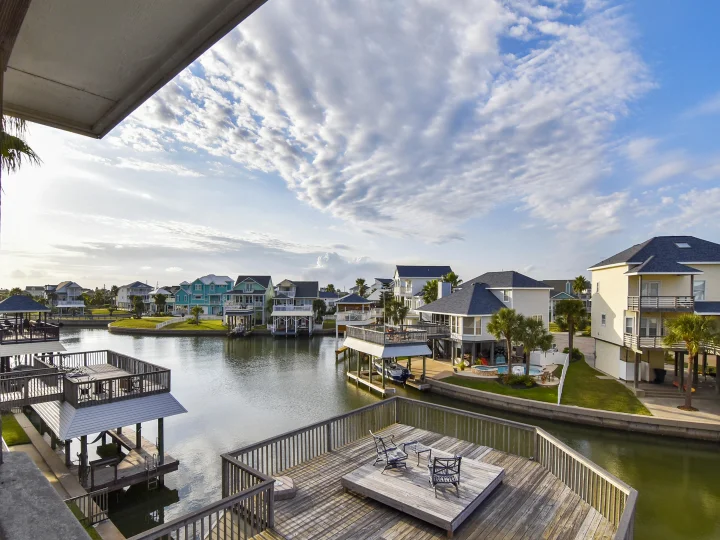 Experience Isla del Sol Home Rentals
Take a much-needed break from the hustle and bustle of everyday life and find seclusion and relaxation when you visit Isla del Sol. Vacation rentals in Isla de Sol in Galveston, Texas offer serene surroundings for a tranquil getaway.
No matter which home you choose in the Isla del Sol neighborhood, you will find a fully equipped kitchen making it easy to whip up a quick breakfast to fuel you for the beach or a homecooked meal with a fish fillet. Each rental is also complete with a spacious living room and bedrooms furnished with rest in mind. Wake up feeling refreshed and ready to take on another blissful day.
Situated directly on the water, the homes within Isla del Sol offer peaceful surroundings. Some homes even include a private dock so you can sunbathe in the comfort of your home away from home. Choose a home with a private dock so you can savor as much time as possible outdoors enjoying the coastal climate.
Galveston is known as one of the best areas for a family stay because of the variety of things to do. Check out water activities, delicious dining, and so much more. When you choose to stay in Isla del Sol, you are near Galveston Island State Park. Here you will discover walking trails and have the chance to learn more about the natural surroundings.
Isla del Sol is the perfect vacation destination for your next family getaway or retreat with friends. Book today with Ryson Vacation Rentals and start packing for an unforgettable trip.
Additional Information
Vacation homes with a water view
Spacious rentals perfect for a group stay or family retreat
Large decks
Galveston Vacation Rentals at Isla del Sol