Private Pool Vacation Rentals in Galveston, Texas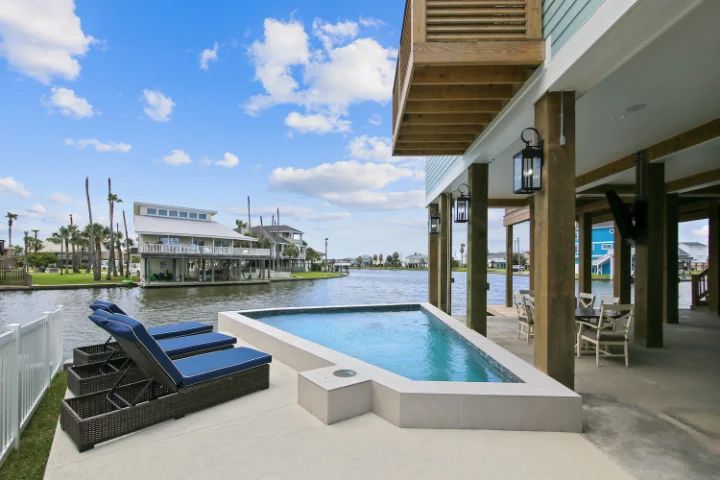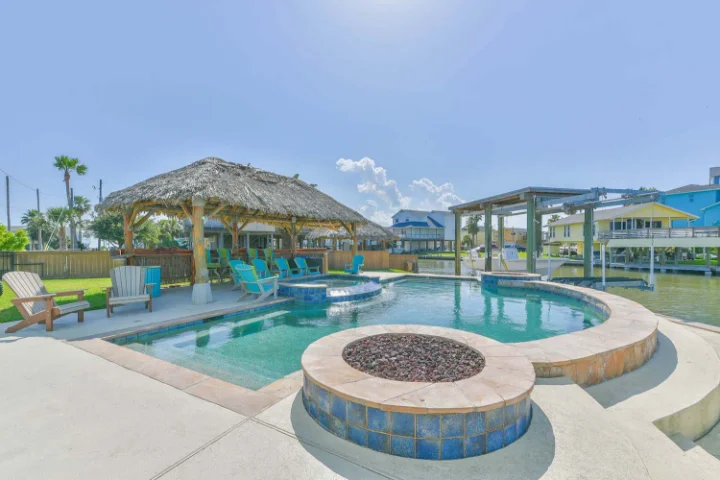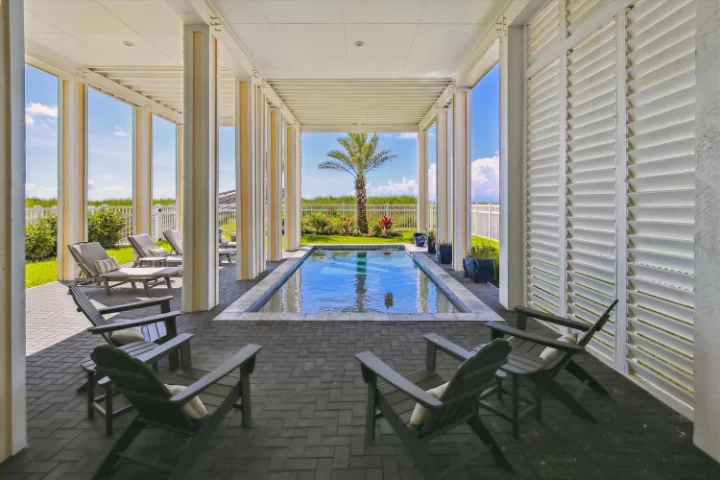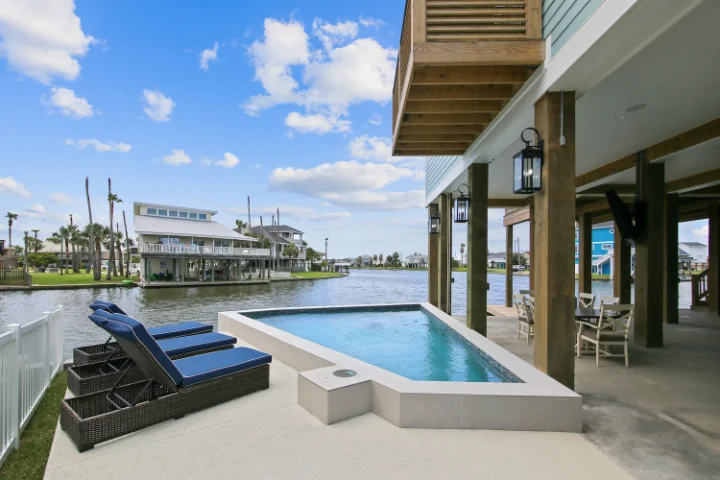 Discover Vacation Rentals With Private Pools In Galveston, Texas
In the bright coastal Texas sunshine, there's nothing better than being able to take a dip in a clear, cool swimming pool any time you want—morning, afternoon or evening. When you choose a vacation home with a private pool in Galveston, Texas, you can do just that—and you might even be able to look out onto a view of the water!
When you book a Ryson vacation home with a private pool, wake up with a cup of coffee poolside as you watch the sunrise. Bring a picnic down for the kids to enjoy at lunchtime. In the evening, throw some burgers on the grill and watch the kids splash in the pool as you relax and breathe in the fresh, salty air and watch the sun dip below the horizon.
Some of Ryson's homes with private pools come with even more special features. Yours might have an in-pool water feature or a hot tub. There might even be an outdoor kitchen or a firepit, creating an even more unique outdoor entertainment experience.
The luxurious touches on these homes extend indoors as well. Depending on the home you choose, you will find ultra-comfortable furnishings such as plush sofas, gourmet kitchens with stainless-steel appliances, smart TVs and spacious bedrooms with ensuite bathrooms.
Regardless of the rental with a private pool in Galveston that you select, each comes with everything you need for a comfortable vacation, including freshly laundered bed linens, pristine bathrooms supplied with fluffy bath towels, and a washer and dryer to keep your swimsuits clean and dry!
Book your dream vacation to Galveston, TX at a Ryson rental home with a private pool today. You'll appreciate the luxury and convenience of having a swimming pool at your fingertips!
Additional Information
Rentals With Private Pools May Also Include
Outdoor kitchens
Hot tubs
Game rooms
Gorgeous decks and balconies
Water views
Book Your Favorite Galveston Private Pool Vacation House Or Condo Rental